FOOD MANUFACTURING COATING SYSTEMS
Ultrasonic nozzles feature a unique fine mist spray that greatly reduces overspray, saves costs and reduces air pollution. Ultrasonic Food Manufacturing Coating Systems are essentially non-blocking self-cleaning devices that use high frequency sonic atomization liquids instead of using high pressure to force liquid through small orifices. Ultrasonic nozzles open up more possibilities for food applications, and precise coatings allow the antimicrobial coating to be evenly applied to the surface of the product.
ANTIBACTERIAL COATING
Ultrasonic spray systems are ideal for spraying small amounts of antimicrobial coatings on foods to increase product safety and extend shelf life. Ultrasonic spray systems are capable of producing very thin nanoscale antimicrobial coatings that are not possible with other spray (deposition) methods. Ultrasonic coating systems use ultrasonic nozzle technology to produce very small, uniform droplets with very tight droplet distribution.
SEASONING COATING SYSTEM
Ultrasonic spray systems are ideal for spraying food flavoring solutions into foods such as cereals. The ultrasonic spray system is easy to integrate with existing conveyor systems. The ultrasonic spray equipment has a fast return on investment and no clogging, which greatly saves the spray material required for uniform coating.
FRESH COATING SYSTEM
Ultrasonic spraying involves spraying a small amount of additive onto the finished product before processing, rather than adding a large amount of additives before processing. Ultrasonic spray technology is used to ensure that the insurance solvent is evenly and densely covered on the entire surface of the food, reducing overspray, ensuring the spraying effect and reducing the use of insurance solvents.
Advantage:
Flow controllable

Precise, uniform, thin coating

Proven to run continuously 24/7 under suitable conditions

Reduce maintenance costs, reduce liquid usage by 50%, and reduce waste of raw materials

Rapid return on investment

Non-blocking ultrasonic nozzle

Food grade design

A wide range of sprayable solvents, water/oil/alcohol solvents, or suspensions of solid particles

The droplets easily adhere to the surface of the product

Flexible control of spray width

Uniform film ensures the effectiveness of the applied material
Application:
Antibacterial coating

Fresh coating

Seasoning paint

Decorative glaze, egg coating

Moisture-proof coating

Health products, flavors and herbal extracts

CBD (Cannabidiol) and THC oil coatings onto tea bags
To reach our anytime via email please fill out the form below with your request and a company representative will reply to you. To find your local CHEERSONIC representative to connect directly click your region in the contact drop down menu.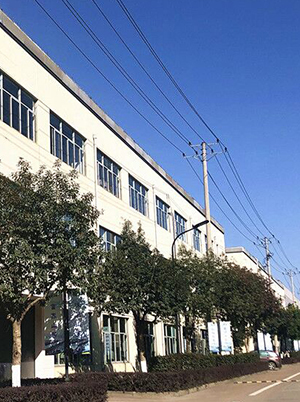 Contact CHEERSONIC For immediate assistance please contact us the corporate headquarters during business hours at 6:00 am – 22:00 pm.
Mobile: +86 13588732518

Email: Market2@cheersonic.com

Add: 11-13 Chuangye Road, Changkou, Fuyang, Hangzhou, Zhejiang, China