ULTRASONIC GLASS COATING SYSTEMS
Ultrasonic Coating Systems are capable of spraying very thin layers of anti-stain and other protective materials on glass of any width without dripping and rebound. In addition, ultrasonic spray systems offer unique advantages over traditional vacuum deposition when spraying nanosuspensions such as transparent conductive oxides. With the development of the glass industry, including the chemical composition of conductive coatings such as TCO and electrophoresis on glass panels, Cheersonic will continue to provide innovative ultrasonic coating solutions to manufacturers around the world. Our ultrasonic spray technology offers unique advantages in coating a uniform coating of liquid suspensions containing functional nanoparticles.
TOUCH SCREEN
Ultrasonic spray has significant advantages over other coating methods for functional glass coatings such as Transparent Conductive Oxide coatings.
Utilization rate of solution reaches 95% and above

Very thin, uniform, durable layers

High control accuracy, spot spraying and fast startup speed
FUNCTIONAL COATINGS
Ultrasonic spraying of functional glass coatings (e.g., transparent conductive oxide coatings) has significant advantages over other coating methods.
High uniformity across large areas

Uniform dispersion of particles results in larger active surface area, creating greater electrical performance with thinner layers.

Highly controllable spray enables selective area coating processes not possible with other coating methods.
Advantage:
Environmentally friendly spraying

Material consumption reduced by up to 80%

The spray results are consistent

Ability to spray nanomaterials

Minimal repair and downtime

Highly uniform nano film

Precision, non-clogging ultrasonic spray technology is proven in solar glass manufacturing processes

Precise control of coating thickness
Application:
Transparent conductive oxide

Anti-reflection

Apply an anti-acid solution to the float glass

Scratch resistant

Photoresist

Carbon nanotube film

Optical coating

Electrochromic coating

oleophobic (anti-fingerprint) coating

Protective polymer coating on float glass
To reach our anytime via email please fill out the form below with your request and a company representative will reply to you. To find your local CHEERSONIC representative to connect directly click your region in the contact drop down menu.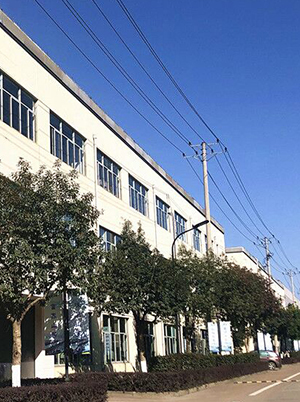 Contact CHEERSONIC For immediate assistance please contact us the corporate headquarters during business hours at 6:00 am – 22:00 pm.
Mobile: +86 13588732518

Email: Market2@cheersonic.com

Add: 11-13 Chuangye Road, Changkou, Fuyang, Hangzhou, Zhejiang, China