Ultrasonic Spray Electronics
Ultrasonic spray has the advantages of precise and controllable spray flow rate, thin and uniform coating, and controllable spray range. It is very suitable for spraying electronic products and is increasingly used for research and production. Ultrasonic spray technology can be used to deposit a uniform coating on substrates of any width. Ultrasonic spray technology enables these very thin coatings to be produced with extremely high uniformity, resulting in very accurate and repeatable results to enhance product functionality.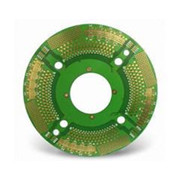 Spray Flux
With more than 20 years of experience in ultrasonic coating, Cheersonic is a leader in the spray flux industry, installing advanced ultrasonic spray flux systems in wave soldering machines. The non-blocking properties of our ultrasonic spray equipment make us superior to other flux spray methods in the manufacture of circuit boards and components. We have a wide range of ultrasonic spray flux systems to meet the needs of most PCB manufacturers and provide first-class service and support for all of our ultrasonic spray systems.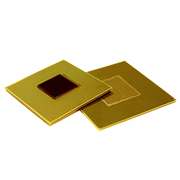 Semiconductor
In the past decade, semiconductors have been directly sprayed with photoresist coatings and in-depth studies of the spray results have been conducted. Ultrasonic sprayed photoresist coatings have been shown to be superior to conventional spin coatings, and studies of photoresist coatings have shown the same results. Ultrasonic spraying is a simple, economical and repeatable process for spraying photoresist coatings in lithographic wafer processing. The ultrasonic spray system provides precise control of flow rate, deposition rate and deposition volume.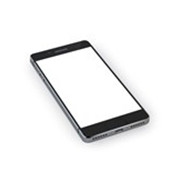 Precision Electronics
The film solvent to be produced is sent to the atomizing head through the ultrasonic atomizing spray equipment liquid passage by ultrasonic atomizing spraying equipment, and is dispersed by ultrasonic waves, high frequency oscillation to micrometer or even nanometer level particles, and the spraying is controlled by gas filling. The range is such that the film solvent can be uniformly and shapely attached to the substrate, and the film thus prepared not only has a high degree of adhesion to the substrate, but also significantly improves the quality of the electronic product.
Ultrasonic Nozzle Advantages:
• Ability to spray small target areas
• Uniform flux application
• Ability to control flux thickness, coating thickness is only about 20 microns
• Uniform film coverage of various surface contours
• Not blocked
• Ability to deposit highly uniform thin nanolayers
• Reproducible spray process
• Ultrasonic vibrations suspend solids in solution
• Get very accurate and repeatable results to increase product efficiency
• Reduce process waste and overspray
• Improve process efficiency and make OLEDs more economically viable
Ultrasonic Spray Nanosolution Applications Include:
• Spray flux
• PCB flux
• Flux brazing
• Flip chip
• Precision electronics
• Carbon nanotubes
• Graphene coating
• OLED
• Transparent conductive oxide
• Sensor manufacturing
• Semiconductor
• Photoresist
• Welding powder