ULTRASONIC SPRAYING ENERGY MATERIALS
Ultrasonic spraying is ideal for deposition of solar cells, fuel cells, silicon cell coatings, and is increasingly used in research and production of spraying processes. Ultrasonic Spraying Energy Materials technology can be used to deposit uniform and extremely thin coatings on substrates of any width. Ultrasonic spraying technology enables very thin coatings with extremely high uniformity, resulting in improved electronic conversion rates and transport.
FUEL CELL
Ultrasonic fuel cell catalyst coating systems are uniquely suited for these challenging applications by creating highly uniform, repeatable, and durable coatings.
Utilization> 95%

Spraying proton exchange membrane with high uniformity and good adhesion

The particle diameter is optional which can more flexibly affect the through-hole property of the coating.
THIN FILM SOLAR CELL
Ultrasonic spray technology has been proven successful for depositing thin film solar cell coatings of anti-reflection layers, TCO coatings, Buffer layer coatings, PEDOT, and active layers in thin film solar cell manufacturing.
High-uniformity film

Clean, precise spray patterns that are easily shaped for various applications.

Easy to adjust and repeatable coating parameters.
SILICON SOLAR CELL
Ultrasonic spraying systems provide a low-cost solution for many solar cell applications. One of the typical applications is to spray anti-reflection and anti-reflection films on solar cell glass panels.
Titanium alloy and stainless-steel construction, corrosion resistance

Low diversion pressure can reduce waste of overcoating and air pollution

Highly controllable spray that produces reliable, consistent results.
Advantage:
80% reduction in material consumption

Reduce waste and air pollution

Reduced maintenance and downtime

Spraying Precision Coating

Highly controllable spraying produces reliable, consistent results

Ultra-low flow capacity for intermittent or continuous operation

Very tight droplet distribution (select droplet size based on nozzle frequency)

During the spray process, ultrasonic vibrations disperse the suspended agglomeration particles
Application:
Fuel cell

Thin film photovoltaic cells

Calcium and titanium solar cells Cigs/czts Solar cell CdTe Solar cell

Organic solar cells

Carbon nanotubes/nanowires

Graphene coating

Anti-reflective coating

Solar Glass Manufacturing

Silicon photovoltaic cells
To reach our anytime via email please fill out the form below with your request and a company representative will reply to you. To find your local CHEERSONIC representative to connect directly click your region in the contact drop down menu.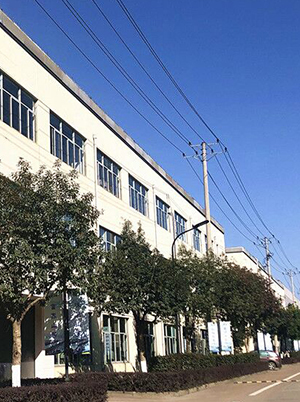 Contact CHEERSONIC For immediate assistance please contact us the corporate headquarters during business hours at 6:00 am – 22:00 pm.
Mobile: +86 13588732518

Email: Market2@cheersonic.com

Add: 11-13 Chuangye Road, Changkou, Fuyang, Hangzhou, Zhejiang, China