Nanomaterial Coating Systems
Nano-coating is a field of rapid development of ultrasonic coating technology. Ultrasonic Nanomaterial Coating Systems is ideal for depositing nano-coatings and is increasingly used in research and production spray processes. Ultrasonic spray technology can be used to deposit uniform nano-coatings on substrates of any width. Ultrasonic spray technology enables these very thin coatings to be produced with extremely high uniformity, even in a very wide range, for unique nano applications. Ultrasonic nanomaterial coating systems are uniquely suited to spraying nanosuspensions like CNTs, nanowires, perovskite, graphene, and others.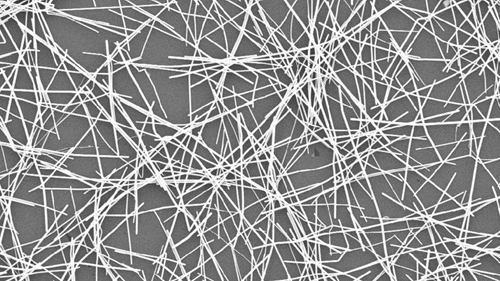 Nanowire
Ultrasonic sprayers can be used to spray nanowires, conductive inks or suspensions, and spray to form a uniform nanowire coating.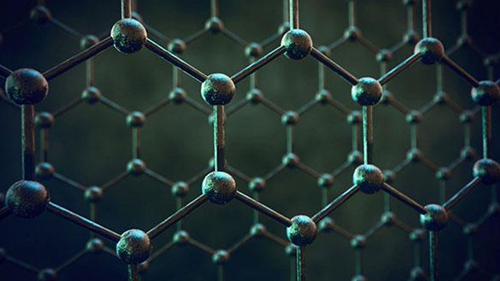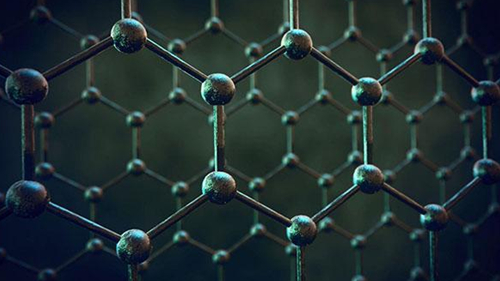 Graphene
Ultrasonic spraying is capable of depositing highly uniform, extremely thin nanolayers with minimal overspray.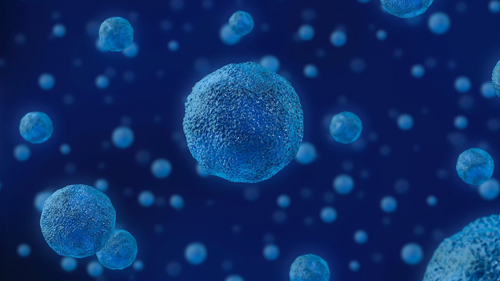 Nanosuspension
Ultrasonic sprayers are particularly suitable for spraying nanosuspensions due to the inherent ultrasonic vibration of the nozzle during atomization.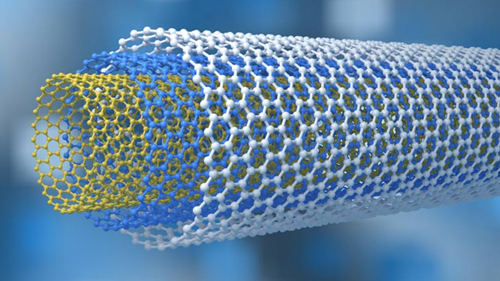 Carbon Nanotube
Ultrasonic spraying is used to spray carbon nanotubes to create a uniform coating in energy, electronics or other nanotechnology applications.
Ultrasonic Nozzle Advantages:
• Soft, pressureless ultrasonic spray does not damage delicate structures
• Non-blocking, highly controllable spray
• Low flow is possible
• Reduces effective chemical usage by more than 95%, with minimal overspray
• Ability to deposit highly uniform, extremely thin nanolayers
• Reproducible spray process
• Spraying suspended particles with a certain dispersion and depolymerization function
• The size of the droplet depends on the spray frequency
• Ultrasonic spray systems are simpler and more cost effective than other deposition methods such as CVD or vapor deposition
Ultrasonic Spray Nanosolution Applications Include:
• Deposit carbon nanotubes and nanowires in a uniform, extremely thin coating to replace existing energy, electronics, semiconductor or medical applications
• Spraying catalyst inks in fuel cell manufacturing
• Coating solar cell substrates with active chemicals containing metal oxides
• Spraying transparent conductive oxide (TCO) chemicals in the touch screen manufacturing process
• Deposit uniform nanowires or graphene films in advanced electronic applications
• Anti-reflective coating onto solar glass
• Anti-stain or other protective coating on float glass
• Anti-scratch coating onto lenses or other lenses