Ultrasonic spraying machine using ultrasonic nozzle technology, can produce very small, uniform droplets, with a very tight droplet distribution. Compared with the pressure nozzle, the nozzle orifice is large and is designed to be a non-clogging pressure-free spray device. This makes the ultrasonic sprayer flow rate controllable range is large, and ultrasonic spraying machine can prepare a very uniform very thin coating, saving spraying materials and improve the quality of fabric coating, through a more uniform coating to deal with the performance of the product.
MEDICAL TEXTILE
Cheersonic's ultrasonic medical coating systems have been used to apply a wide variety of antimicrobial or other medical bandage coatings.
Wide range of flow rate capabilities

Flexible width control for various width products

It can achieve uniform distribution and precise dose spraying, so as to effectively carry out drug delivery and treatment
ADVANCED TEXTILES
Ultrasonic sprayable coatings include antifouling agents, water repellents, antibacterial agents, and flame retardants.
Precise, repeatable, controlled deposition coatings

Very small, atomized droplets with uniform particle sizes create uniform nanolayer films

Non-clogging ultrasonic nozzles reduce downtime for maintenance
Advantage:
Accurate, repeatable and controllable deposition coating

No blockage of ultrasonic nozzles reduces maintenance downtime

Reduce waste (up to 80%)

Reduce environmental pollution, reduce excessive spraying, reduce or eliminate wastewater treatment

Can provide a very efficient coating process

Self-cleaning ultrasonic nozzles to prevent blockage

Excellent atomization spray effect, reducing the use of materials (far lower than soaking or other application methods)

Uniform film ensures the effectiveness of the applied material

Accurate coating allows the release of antimicrobial compounds evenly onto the applied surface
Application:
Gloves

Surgical Masks

Bandages

Wound dressing

Hospital Textiles

Surgical Gauze

Carpets

Dust-proof fabric

Fireproof Fabric

Waterproof Fabric

Various other textile and Nonwoven textiles
To reach our anytime via email please fill out the form below with your request and a company representative will reply to you. To find your local CHEERSONIC representative to connect directly click your region in the contact drop down menu.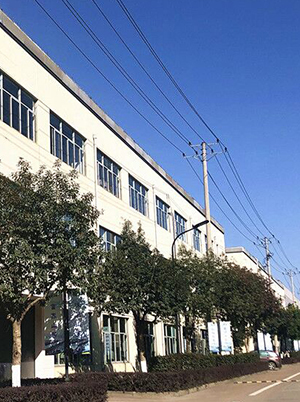 Contact CHEERSONIC For immediate assistance please contact us the corporate headquarters during business hours at 6:00 am – 22:00 pm.
Mobile: +86 13588732518

Email: Market2@cheersonic.com

Add: 11-13 Chuangye Road, Changkou, Fuyang, Hangzhou, Zhejiang, China