Ultrasonic nozzles are particularly suitable for a wide range of medical coating applications due to their very precise, non-blocking, repeatable spray performance and extremely low flow rate capability. For several years, Cheersonic has been providing ultrasonic medical coating system to medical device manufacturers worldwide. As medical device technology evolves, we will continue to design unique medical coating ultrasonic spray solutions to enhance patient safety and provide the highest quality medical device coating on the market.
STENT
Ultrasonic drug stent coating machine is a high-performance stent spraying equipment developed for stent series products, mainly used for drug coating on the surface of stents.
The liquid medicine utilization rate reaches 95% and above.

The maximum diameter of the stent is 60mm, and the maximum length can be extended to a fixture of 100mm.

Compared with dip coating, ultrasonic spraying will be much thinner, saving paint and avoiding waste.
BALLOON CATHERTER
Ultrasonic balloon catheter coating machine provides a uniform drug coating for the balloon catheter through ultrasonic spray technology.
Effective spraying length: 280mm

The utilization rate of liquid medicine is as high as 95% and above

The finished and semi-finished balloons can be sprayed
BLOOD COLLECTION TUBES / SYRINGE BARRELS
Desktop ultrasonic penetration spraying equipment is suitable for spraying on the inner wall of the tube.
Highly uniform coating on tube walls

Uniform dispersion of any solids contained in liquid

Manipulation of ultrasonic atomizer accurately in and out of tube inner diameter
BIOSENSOR
Cheersonic's ultrasonic biosensors coating systems are widely used in the preparation of nano- and sub-micron functional thin film coatings.
Coating thickness: from nanometers to tens of microns

Adjustable surface roughness: matt or smooth surface

Coating thickness: from nanometers to tens of microns
MEDICAL TEXTILES
Cheersonic's ultrasonic medical coating systems have been used to apply a wide variety of antimicrobial or other medical bandage coatings.
Wide range of flow rate capabilities

Flexible width control for various width products

It can achieve uniform distribution and precise dose spraying, so as to effectively carry out drug delivery and treatment
IN VITRO DIAGNOSTIC DEVICES
Ultrasonic spray coatings are highly controllable, offering very high transfer efficiency for precise thin films of solutions or suspensions such as biopolymers, proteins, EDTA, Heparin, amino acids, enzymes.
Reduce overspray

Anti-clogging design reduces maintenance and downtime

Highly controllable spray
Advantage:
Excellent uniformity

Self-cleaning, ultrasonic nozzles prevent blockage

Minimal repair and downtime

Highly controllable spray produces reliable, consistent results

Corrosion resistant titanium and stainless steel construction

Ultrasonic nozzles can be sprayed on typical solvents and polymers for medical coatings

Highly controllable and repeatable spray technology

Ability to spray at flow rates as low as 5 microliters per minute

The droplet size is as small as 13 microns (aqueous) and the droplets are very densely distributed

Low speed spray adheres to the bracket without overspray, avoids overspray (reduces waste), and reduces material consumption by up to 80%

Highly durable coating does not peel off
Application:
Drug-eluting heart, peripheral and arterial stents

Catheter

Medical device coating

Medical textiles / bandages

Blood collection tube and syringe

Diagnostic equipment coating

Bracket

Orthopedic implants

Guide wire

Antibacterial coating

Drug eluting balloon

Blood collection tube and syringe

Drug spray drying

Protein, enzyme and reagent coatings
To reach our anytime via email please fill out the form below with your request and a company representative will reply to you. To find your local CHEERSONIC representative to connect directly click your region in the contact drop down menu.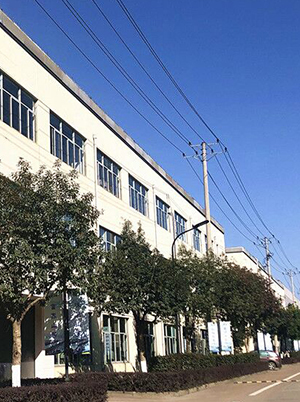 Contact CHEERSONIC For immediate assistance please contact us the corporate headquarters during business hours at 6:00 am – 22:00 pm.
Mobile: +86 13588732518

Email: Market2@cheersonic.com

Add: 11-13 Chuangye Road, Changkou, Fuyang, Hangzhou, Zhejiang, China