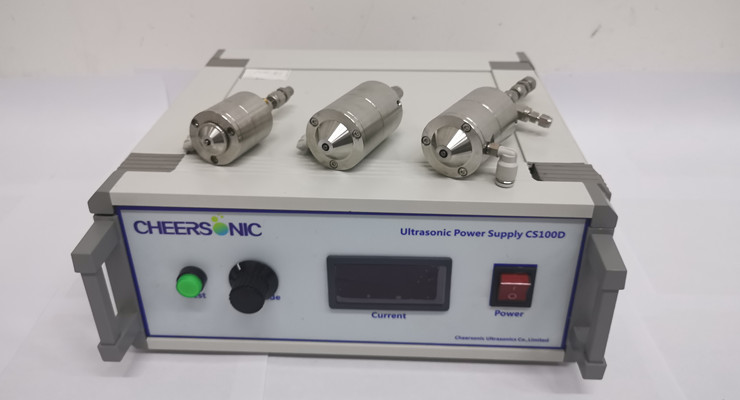 Ultrasonic Nozzle Technology
Cheersonic is pleased to announce that its ultrasonic nozzle technology has obtained a number of new patents. These patents mark Cheersonic's continued success and long history in developing unique and valuable ultrasonic spray technology. Cheersonic is committed to the invention of ultrasonic nozzles.
In the past few years, Cheersonic has used its ultrasonic nozzle system to obtain a number of inspirations about a variety of spray applications and technical designs worldwide. Cheersonic is constantly researching and discovering new applications and enhancements for its extensive and expanding product line. Ultrasonic spraying can provide uniform micron-thickness coatings, which is usually not possible with other spraying techniques.
Photoresist Wafer Ultrasonic Coating Video
Recommended Machine
UAL100 ultrasonic dispersion liquid supply system
UAM3000 Ultrasonic Bracket Spraying Machine
UAM4000 small desktop ultrasonic spraying machine
UAM4000L Ultrasonic Precision Spraying Machine
UAM6000 Ultrasonic Large Spraying Machine
UAM7000 Ultrasonic Balloon Guide Wire Spraying Machine
UAM8000 ultrasonic assembly line spraying machine