Fuel Cell Bus Goes Into Operation
China News Network, Guangzhou, May 29 (Minjie Cai , Mingliang Huang) Guangzhou Bus Group said on the 29th that the first batch of 15 hydrogen fuel cell buses in Guangzhou was put into operation, marking Guangzhou Bus entering the era of hydrogen energy industry.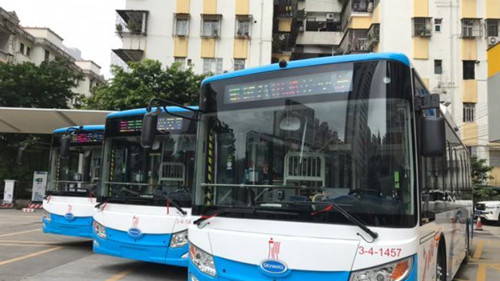 Le Wu, the manager of the technical department of Guangzhou Bus Group Sanqi Company, said that hydrogen fuel cell vehicles will not emit carbon dioxide and other pollutants during driving, but only water. Looking at the entire operation of hydrogen fuel cells, in addition to the consumption of oxygen There is no energy consumption other than air.
Ultrasonic Fuel Cell Coating Video